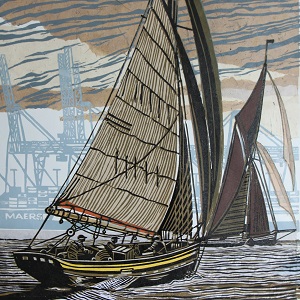 Marine Linocuts
Images of sail printed by linocut on collage every print is in itself an original...
Having cut a series of lino blocks, I prepare collage backgrounds. I handprint onto the collages, which are made up of coloured, textured and decorative papers.
Each collage background is different, therefore each print is an original. The mood and dynamics of an individual print can be changed by the use of collage. The printed results are then mounted and or framed.